Rates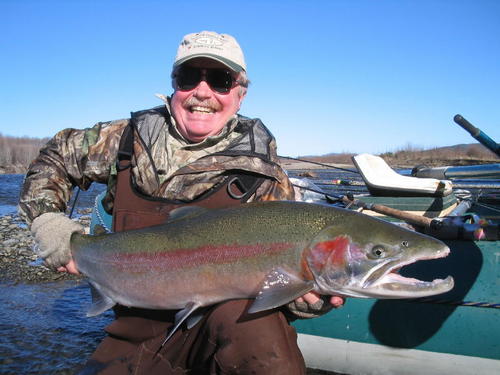 Season Rate
(Rates based on a per boat per day basis and do include applicable tax)
(Corporate accounts are available)
(Multiple boat trips are welcome)
| | |
| --- | --- |
| Single Angler | $500.00 |
| Two Anglers | $500.00 |
| Three Angler | $750.00 |
| Four Angler | $1000.00 |
| Five Angler | $1250.00 |
| Six Angler | $1500.00 |
Booking Your Trip:
To book your trip first call us at Bob's cell at 360-271-7197 or e-mail us here at:
anglersguideservice@gmail.com
to get current availabilty.

Custom trips for large groups are also available. When booking large groups we will use other reputable guides throughout the state that we endorse and use on a regular basis.
A 50% deposit is required at the time of booking to secure your date.
Deposits are only refundable with a 30 day notice of cancellation or if rivers are in unfishable condition.