About Us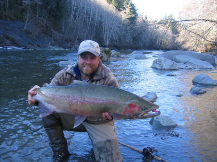 Anglers Guide Service
We are based out of Forks, Washington - "The Steelhead Capitol of the World" and we're here to offer you the fishing adventure of a lifetime.

Owned and operated by Robert Kratzer, a veteran guide with over a decade of experience, Angler's Guide Service has added a team of 4 of the state's best guides to cover the most productive rivers in Washington State.

Of course we fish the Olympic Peninsula rivers that have become synonymous with the words Steelhead and Salmon, including the Hoh, Sol Duc, Bogachiel, Calawah, Queets and Quilayute. But, we also guide on South Western Washington rivers, including the world famous Cowlitz, the Lewis, Columbia, Humptulips, Chehalis, Satsop, and Wynoochie. And, closer to Seattle, we guide on Puget Sound area rivers including the scenic and magestic Skagit River, the Sauk, Skykomish, Snohomish, Snoqualmie, Green, Stillaguamish and yes, even the Yakima river!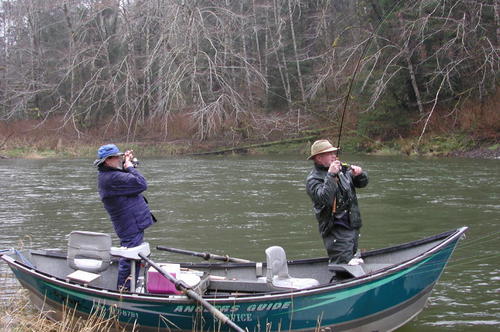 As you will see, we have formed one of the largest guide services in the state to offer you, the angler, the very best fishing the Northwest has to offer.

So, whether you're in search of trophy Steelhead, giant Chinook Salmon, acrobatic Silver Salmon, Chum, Pink, or Sockeye Salmon, or even want to try your hand at trophy-sized Dolly Varden and Rainbow Trout, Angler's Guide Service will put you where the fish are.

Angler's Guide Service also manages a remote sport fishing facility on the banks of the Nushagak River called "Alaska Kingfishers". Set in the heart of Bristol Bay, "Alaska Kingfishers" targets Alaska's most prolific run of King Salmon as well as huge runs of chrome-bright Chum Salmon and Sockeye Salmon.
Please visit our Alaska Kingfishers web-site at www.alaskakingfishers.com for all your up to date Alaska information.

Enjoy the very best fishing has to offer on our many pages and once again, welcome.